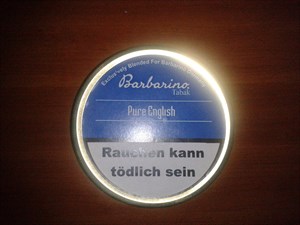 Brass coloured tin with French blue background and white lettering.
Notes: Virginia, Latakia and Oriental. Slighty stronger and more pungent than Dallmayr English but still reserved and tame and very pleasant. As far as price is concerned, Dallmayr is the best bet, but this tobacco is slightly more rich and powerfull as is the room note. In short: if a cannot find Dallmayr English I'll happily take this instead. It is a smooth, pleasant, rewarding smoke that is mild and tasteful and very well balanced just like Dallmayr English.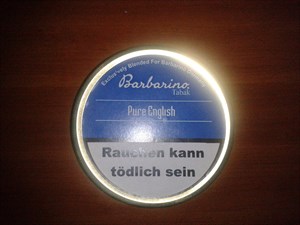 Please login to review this blend.